Men: 3 Medical Tests To Avoid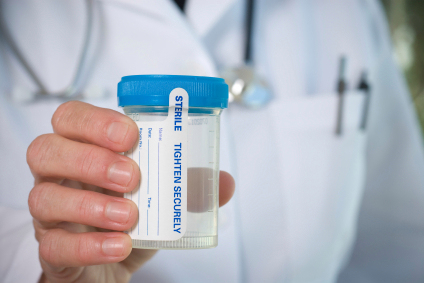 Going to the Doc's For Your Yearly Check Up? Avoid These Tests.
Ever go to the doctor's office and feel like you'd spent far too much money on exams that you didn't feel were quite necessary? Or even worse, you left feeling that they did more harm than good? Chances are you can eliminate a large majority of those tests if you know which ones you need and which ones you don't.
But which ones are worth skipping? A recent study by the American Board of Internal Medicine Foundation asked more than 50 doctors, of all areas of practice to identify unnecessary tests and treatments. Here are a few exams that you can pass on next time you find yourself at the doctor's office.
Annual Electrocardiogram or Exercise Stress Test
40% of people between ages 40 and 60 had an EKG over the past five years, and 12% have had an exercise stress test in that time as well. Why is it a problem? Well, not only does it cost at least $100 for both tests, but there's an even more insidious problem here: false positives.
According to the study from Consumer Reports, a person who is at low risk for heart disease is up to ten times more likely to receive a false positive than a true problem. This could lead to costly, unnecessary procedures such as catheterization and stent implants.
PSA Test for Prostate Cancer
Although PSA tests can find slow-growing cancers, many of them are non-lethal cancers. According to physician Reed Blackwelder, the president of the American Academy of Family Physicians, "the PSA test causes more harm than benefit." For a test that costs around $75, that's concerning.
Why? Again, false positives. An estimated 75% of tests that come back high in PSA are false alarms. The test often leads to ultrasounds, lab tests and biopsies to treat a problem where there isn't one. When treatments such as surgery and radiation are involved, men can end up with problems like impotence and incontinence.
X-Ray or MRIs for Back Pain

80% of people suffer from back pain at some point in their lives, and with back problems usually comes agonizing and debilitating suffering. Many seek treatment with their doctors as a way to escape the excruciating misery. However, many doctors decide to skip right away to expensive, unreliable radiation imaging such as X-rays CT scans or MRIs.
For many, back pain disappears in a few months or less, and imaging tests may lead to expensive procedures that may or may not help recovery. One study discovered that those who had an MRI for back pain were 8 times more likely to have surgery, but that didn't lead to quicker relief.
Savings For You
Tests like these are often overused, and the savings not only extend to your pocketbook but also to your overall health.
According to the book The Treatment Trap, around $225 billion is wasted on unnecessary examinations – and the buck doesn't stop there. That astronomical number represents the money spent on tests alone.
From tests that aren't essential for good health, there are the needless surgeries, biopsies and treatments that follow a false positive like a PSA. No one wants the endless agony that follows a false positive, so next time you're headed to your